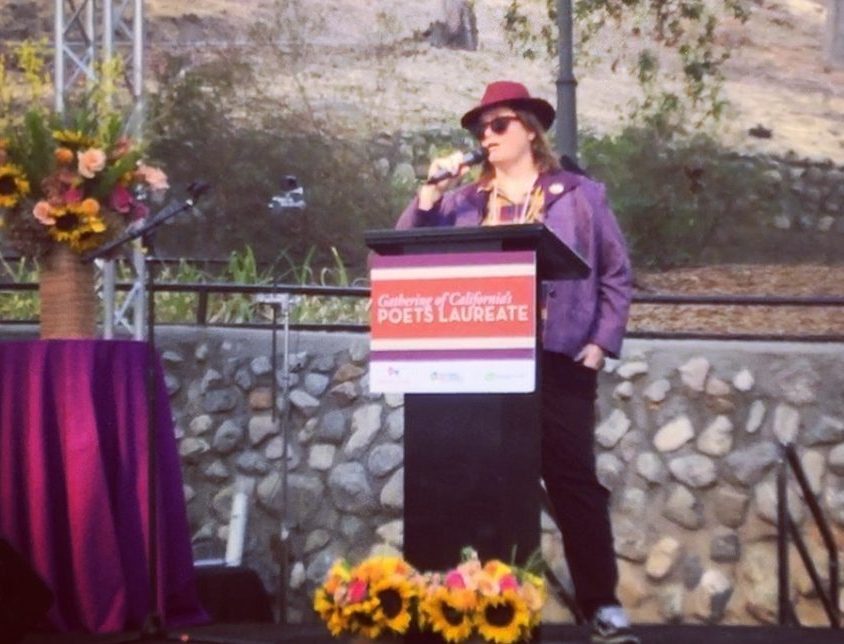 Lang's latest collection of poetry is a cri de coeur on the injustices of contemporary life. Lang's bold, erudite language will empower and uplift readers: "Until all women are safe from violence, so that a woman can exist in any space without fear, we march!" Such pieces leap off the page and demand to be read aloud to release their crackling energy. Skeptics who deem protest-oriented verse to be ineffective or outmoded will struggle with most of Lang's writing, but for others, it will be a persuasive call to action. A forthright, energizing collection.  

—Kirkus Reviews
Midnight Strike, Poet Loiterer, Resting on my Laurels, Armor Against the Dawn, The Cafe of Dreams, and Verses Voices & Visions of Vallejo, are all available at the Alibi Bookshop in downtown Vallejo, California.
Poet Loiterer, Resting on my Laurels, and Dragonfly Tomorrows and Dog-eared Yesterdays are available at the Bookshop Benicia in downtown Benicia, California.
Midnight Strike is also available in Berkeley at Pegasus Books on Shattuck and Revolution Books.
Welcome to the official website of Vallejo Poet Laureate D.L. Lang, the author of twelve books of poetry. Here you can find recordings, videos, sample poetry, links to purchase books, and places you can see live spoken word poetry.
Contact D.L. Lang via poetryebook@gmail.com if you would like her to come read at your event.